Jumping Posts .....is it me?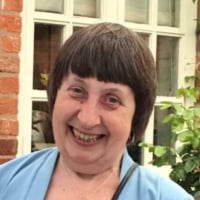 I don't know if this is happening to anyone else but for the last three days I've been having difficulties when Replying to a Post or sending a PM. When I type a message which goes beyond the window the type keeps jumping back to the limitations of the window. So I'm having to type 'blind' once I'm below the base line .....if you see what I mean. Also on the bottom left of my PC it says 'Error on page'.
I now have to type in a 'Word' document and then copy and paste but then I can't use the emoticons..... well I can but it gets quite time consuming.
I've put a post on the Technical Support Forum to see if it can be put right but just wondered if I'm the only one it's happening to.
Of course they could be trying to tell me I talk too much :roll: :oops:
Luv Legs
Comments
Categories
766

Welcome

39.2K

Our Community

497

Chat and News