I need a boot up the Harris.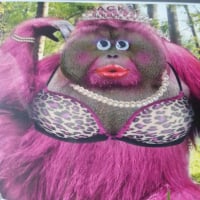 Sort me out you lot, in your own inimitable way, please. The steroid reduction plan has ground to a halt and, due to an error on Wednesday I ended up taking 15mg yesterday AND LOVED IT. I felt better, more able to manage, more able to cope and am now seriously considering abandoning this utterly ridiculous idea of depriving myself of the ONLY FLAMING MEDS THAT HELP. Are steroids bad for OA? Haven't got a clue. Do they help PA? No idea. DO they help psychologically? You betcha. Do I care about the future state of my bones etc? ABSOLUTELY NOT. They are hardly brilliant now, what's a little more pain between friends?
I swear my blasted knees have hurt more since I saw those blasted Xrays. Mind you all the extra stairs are not helping at the moment, neither is all the extra work involved with Easter and now I have face the prospect of sorting out our house to get it on the market. I am gradually getting to grips with the reality of having two kinds of arthritis, of different causes and different treatments (though, let's face it, you all know I have never been that enamoured of any 'treatments' I have had as any benefits have been ridiculously small). On the plus side, once I have been seen by orthopaedics there is a good chance of some surgery which means GA and I love GA, probably more than I love oral steroids.
I am comforting myself with the thought that things ALWAYS get worse before they improve so I have to do the rubbish first to get the good stuff, the good stuff being, in this case, either a bungalow or a house with stairs that suit a stair lift. Oh and a garage could be helpful for storing a scooter, should one be required. A letter from orthopaedics would also help: I will give them a month then I shall start chasing. There should be enough working days between 19 April and 19 May for someone to get their Harrris in gear and write to me. Oh who am I kidding?
Thanks for reading this. A rather dis-spirited DD.
Comments
Categories
1.4K

Welcome

39.8K

Our Community

311

Chat and News