A necessary steroid boost.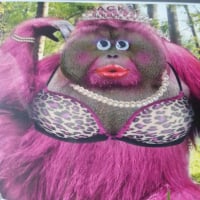 I went to the doctors yesterday and left with another goody bag of 28 penicillin tablets. The infection has semi-cleared but not sufficiently enough for me to a) feel better and b) return to H&M. (No, not the shop, :roll: Humira and meth. Yup, that H&M.
) This left me in a small quandary. Oddly enough Mr DD and me have a rather social week-end coming up, Friday night we are due to go to Colchester for a play and then a Chinese, then Saturday an early start to watch the rugby with our Colchester hosts, then gallop home so Mr DD can go to the footie and I can preen myself for an afternoon in The Dove with my mate Wendy, partaking whilst we wait for our pair of hunter-gatherers to return from their expedition. Then after further refreshment (and a VERY DETAILED ANALYSIS of every flaming move) we will adjourn to The Masha. Tough for me when I am healthy (
), even more tough when I am not. So, Baldrick, I hatched a cunning plan.
Steroids. Lots of 'em. I kicked off with 10mg this morning (and yes, I can feel the difference already, I love it I love it I love it), 15 tomorrow and Saturday (I cannae wait! To hell with the socialising!) then 10 on Sunday, 7.5 on Monday and Tuesday, 5 on Wednesday, 2.5 for the rest of the that week.
I have to do this. Mr DD said he would forgo Colchester as I was poorly, but I knew he was looking forward to it very very much - how could I do that to him? I can't. There are two of us in this marriage, one of us lives very much engaged with arthritis, the other is a concerned spectator and no way should I let my stubborness over the steroids get in the way of his life. I do feel a peculiar mixture of annoyance, general peevishness and failure but I am sure this is the right thing to do (and others have told me so too, wise women all.) I know I want off these little darlings but I wasn't anticipating trying to do so when off everything else!
Tell you what, it's lovely feeling brighter.
Have you got the despatches? No, I always walk like this. Eddie Braben
Comments