Hello, and any advice, please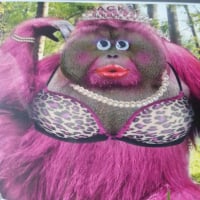 I can't help in the slightest, in fact I'm sitting here feeling very envious.
I would suggest easing up on the tennis as that is quite a high-impact form of activity, the cycling is far kinder to joints as is swimming - would you consider adding that to your sporting repertoire? Supplements don't achieve a great deal - those who swear by them probably don't have 'proper' arthritis, they just like to think they do - but a good diet is important, proper hydration and keeping your muscles strong to better support the affected joint/s is key. If you want to avoid the resting pain (and believe me, you do) keep doing what you are doing but perhaps ration the acitivites somewhat.
Do you know what sort of arthritis is affecting your hip? My guess is osteo but there are the auto-immune versions too. I won the arthritis lottery inasmuch I have both forms, I don't find that diet has that much of an effect on either but acidic foods such as chutneys and pickles can aggravate the pain in my joints. If you think a particular food is affecting you the only thing to do is to cut it out for a good while, say a month, and see if things improve.
I wish you well, you are doing all the right things but no-one can forecast the progress of the problem, each of us is unique in how quickly (or slowly) things develop. Take care. DD
Comments
Categories
761

Welcome

39.2K

Our Community

497

Chat and News