Advice please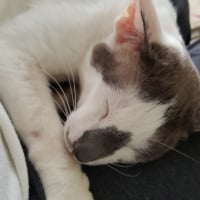 Hi All, I have RA and my consult' tells me I also have OA too (oh joy!) It tried to take over my life in 2001 and it would have succeeded if it wasn't for all the meds I've tried. I had my hip replaced about five years ago, Since June this year, I've been on Cimzia inject two weekly but lately I have odd sensations randomly over my whole body, it's like pins being jabbed into my skin and my joints are really aching especially my new hip and my feet around my ankle but underneath. I feel so low,
no motivation to do anything at all and some days I admit I can't even be bothered to get dressed.... :oops:
Up until a few weeks ago I was fine but I'm not sure if I can wait till my next Rhumy apt in November.
I'd be grateful for any advice please. Numps x
Comments
Categories
762

Welcome

39.2K

Our Community

497

Chat and News