Any tips on how to cope with a contrary Mother?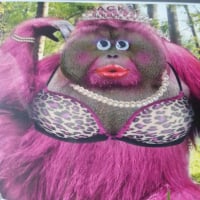 She's driving me round the bend. Last week she couldn't wait to see my local optician, tonight the tune was completely different so it's just as well I hadn't made an appointment.
She didn't want to have her feet done by one of my ex-pupils (Vicky) but I insisted and suddenly life was much more comfy. Does she want another appointment before she goes home so V can finish what she started? No, but while Vicky was here it was Ma who was insisiting so V kept some work back.
My friend Wen was wonderful with my mum at my MIL's cremation and suddenly Wen is the best thing since sliced bread. Until that day it was much more a case of 'I have no idea why you two are firends, she's a ghastly woman.'
I am now regretting my childless status (assuming I could have had them if I wanted). Who the hell will I irk beyond reason when I am truly old (not just a fake version of old age which I currently peddle). It won't be fun irking strangers. :roll: It's too late now, Daisy, that ship has long sailed.
DD
Comments
Categories
1.4K

Welcome

39.8K

Our Community

311

Chat and News