Metoject gadget.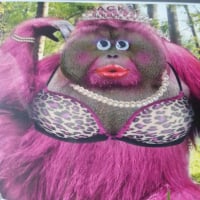 I trundled into rheumatology today to collect the next set of injections and my feedback was requested. It wasn't very positive - apparently not many patients are and the nurse who still does injections for some doesn't like 'em either. I explained that today, for the first time, I had some trouble in removing the needle cover (my hands are not being co-operative) so she handed me a little white plastic gadget.
It reminds me of a pencil sharpener but obviously minus the blade.
It's rectangular in shape with grip ridges on either side. You push the needle cap down into the holder until it clicks and then you can grasp the gizmo (all being well) and pull off the cap by pulling the gizmo and syringe apart. The cap can then be ejected by pushing from underneath (but in my case I will use a pen or summat to do that).
It has written on it 'metoject' and 'metex' and is hopefully available at all good rheumatology departments.
DD
Have you got the despatches? No, I always walk like this. Eddie Braben
Comments