Now that is what I call a good punch-up.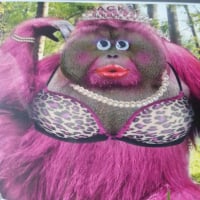 I returned from Sainsbriz, unpacked, loaded the washing machine, prepared some fodder then gratefully subsided on the sofa for a breather. As a reflex action I switched on the telly which landed on C4 showing the film 'McLintock!' with J Wayne Esq. The most glorious fight sequence arrived, with at least thrity participants, situated at the edge of some sort of clay pool, hence much sliding down the clay hill into the clay-filled waters. Cracking stuff, Gromit! I loved every moment. DD

PS The fodder was pretty good too - my tongue is still burning.

PPS What is one of your favourite film moments? For me Sleepless in Seattle is riddled with 'em, as is Truly Madly Deeply.
Comments
Categories
942

Welcome

39.4K

Our Community

294

Chat and News