Cancelled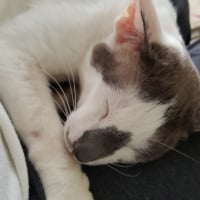 I am canceling next week and I'm taking myself off to Cambridge to see my sister for a week, I'm so fed up with always being there for others when they haven't got anything better to do, it's as if I'm always the spare, but if I need someone they're always busy.

I have two sons, one lives a few miles away and I only see him and his family on the odd occasion, it was his sons birthday yesterday! My other son lives the other side of town so not far, he works away a lot so I don't see him too often but, at least he remembers I'm still alive, He will ring me all out of the blue to make sure I'm ok and his partner pops in to check on me, his sons are always checking on me and will do any jobs I can't do my self.

I made the mistake once of asking my other son 'did he still have my number'?, to which he said 'yes mother, the same as you have mine, you can always ring me'. But when I do he always cuts me short because he's 'busy at work'

Sorry for the moan I just had to get it out.
Comments
Categories
745

Welcome

39.2K

Our Community

495

Chat and News