One of the best cuppas to date.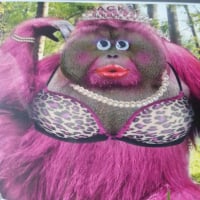 Picture the scene. It's 1.30am and I am coughing fit to bust. Husband is a-woken and slapping my back (so not helpful but bless him for trying) then he resorts to sighing. Frequently. :roll:
An hour later he snoozes whilst I am still awake and reading. The urge for a cuppa has increased over the previous 45 minutes and now the siren call of the kettle cannot be ignored any longer. Off I lurch to the kitchen, ensuring I shut the door to the hall so the noise of the kettle doesn't wake him. By the dim light of the moon I make a large mug and decide to take it back to bed.
It turns out to be the nectar of the gods. It's the usual mix of boiling water, Tetley and cow juice but there's something about the taste, the heat, the way it slides down and soothes my scratchy throat. It was one of the best cuppas to date and I am still smiling at the memory. The three I have consumed since nowhere near match the joy of that early-morning bit of racy-living.
Can you remember your best cuppa to date? DD
Comments
Categories
486

Welcome

38.9K

Our Community

488

Chat and News