Mice and ultra-sonic repellers.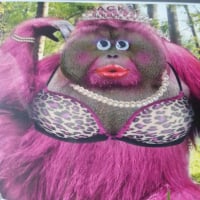 You may recall that I posted a little while ago about noises in the roof space above our bedroom, hoping it was birds. It wasn't. We have three roof spaces in our long house and all were hosting mice, who were nesting in the very cosy loft insulation. :x A nice man from the council came round and is coming back today to clear the killing fields. I am now wondering what to do next.
I have read that peppermint oil is a good deterrent but there are two downsides of that: I will have to keep replacing the cotton wool balls up in the roof spaces and I can only reach one with ease (mind you that is the answer for that one, shape up Daisy). The other downside is that the house may end up smelling like a toothpaste factory. Ugh.
The other thought is investing in one or more of these ultra-sonic efforts. From what I have read they do not permeate solid obstacles but ceilings are not that solid, are they? I will ring the manufacturers for a natter but wondered if any of you have had experience of these things. I have been reading the reviews on Amazing
trying to ignore the ones that say I plugged it in and thirty seconds later I saw a mouse, don't waste your money.
The problem has gone and I don't want it to return. I don't know how or where they are getting in to the house so it's time to take action; I would appreciate any thoughts, opinions or experiences from your good selves. DD
Comments
Categories
1.4K

Welcome

39.8K

Our Community

311

Chat and News