I'm going back to work . . . .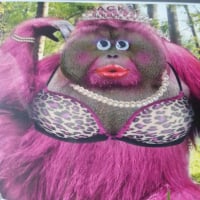 . . . . . but not in a way that the workers on here would recognise as work. This morning a former pupil came to see me, she has been having real trouble at school with bullying and all-round general unpleasantness so hopes to be changing schools. She wanted to find out if she would be able to cope in mainstream so wanted some up-to-date figures. We acquired them: she can't, not without support (her current school is not doing much for her apart from making her stand out from the crowd) so I found myself saying 'Do you want to come back, just once a week, so we can improve things?' She said yes.
Gulp. I know it isn't going to be that onerous, just one hour a week, but I am severely out of practice and have no idea where my teaching materials are (or what I preserved). I will have to get used to making my own worksheets once again (all individually tailored to her needs, all my pupils had individual stuff) and dig out the red and blue wooden letters, my Lettercase (I think I still have it) and - the best bit - her favourite game which is Snakes and Ladders. I might treat us to a luxury version.
This thirteen year old has been self-harming at the behest of the bullies - her parents and me want her out of that toxic situation, she's a very gentle, quiet and timid girl and needs a fresh start. The pressures that young teens are now facing are horrendous - and very disturbing. DD
Have you got the despatches? No, I always walk like this. Eddie Braben
Comments
Categories
2.3K

Welcome

40.4K

Our Community

335

Chat and News