Notable dates and modern life.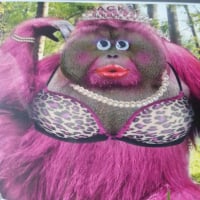 When I was a child Hallowe'en lasted for one under-celebrated evening on its proper date. Bonfire Night also happened once per year on November 5th, a working day or not. The build-up for Christmas began in December, Hot Cross buns appeared the week before whenever Easter was and there were no summer 'back to school' ads because you knew when you were returning: how to write off the first week of September, yes?
Now? Strictly has its Hallowe'en special tomorrow when it isn't, my local park will be doing the big organised firework display when it's not Bonfire Night, I can buy hot cross buns all the year round (but most especially on Boxing Day along with a Crème Egg or two) and the back to school ads begin before the little darlings have broken up (and also coincide with mince pies on the supermarket shelves). (OK, I might have gone too far with that one.
)
I refuse to live life on fast-forward (and not only because I can't). There are 365 days in the year but they are becoming so homogenised that I, for one, think we are losing all sense of occasion. DD
Comments
Categories
1.4K

Welcome

39.8K

Our Community

311

Chat and News