A first for me.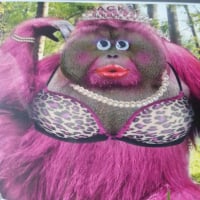 I spent a blissful 45 minutes this morning holding a five week old baby boy. He was a hot and heavy bundle of sheer gorgeousness, I've held babies before but not one as young as this. His eyes are beginning to hold focus, we spent anything up to two minutes eye-gazing before he lost it, his yawns were delightful but I missed seeing a sneeze because I was talking to his granny (my masseuse). I heard it though - and burps from either end.
He had just been fed when I arrived so he was nicely satiated and sleepy.
Mr DD has a rival for my affections: come to think of it there are many similarities between the two of them.
DD
Comments
Categories
751

Welcome

39.2K

Our Community

495

Chat and News