I am an innocent.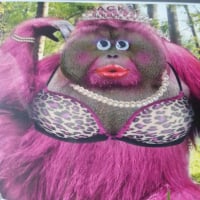 No, not innocent, an innocent.
I went to my hairdressers this afternoon and, due to stuff which isn't pertinent, decided to park in a different area to the usual and rollate my way there.
I was fearful of being late for the appointment so trundled off as fast as I could but on my leisurely return I passed a large and solid-looking black bin placed close to Beatrice. There was a label which read 'Sharps Only'.
I was aware that I was parked in one of the less desirable areas of town but even so . . . .
I admit I felt a frisson of unease - yes, I inject and have my personal sharps bins but my best guess is that this is for those who inject different things and probably don't . . . . would they bother to use it? I don't think I'll park there again. DD
Comments
Categories
1.4K

Welcome

39.8K

Our Community

311

Chat and News