This week I have been mostly thinking . . . .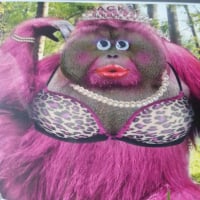 . . . . . like a burglar. This is not a career change for yours truly (with my knees? :shock: ) but a natural response to a very local event. On Bank Holiday Monday morning, between 8.15 and 9 am whilst she was out walking her dog, my elderly neighbour was burgled. She didn't discover this until six hours or so later when she went upstairs to her spare bedroom and saw that her room had been 'turned over'. She called the police who handled this (and her) with immense kindness. When they pointed out that there was no sign of forced entry she had to admit that she had left her back gate unlocked and her bedroom window (at the back of the house) ajar, her usual habit. They concluded that someone knew her movements, had strolled through the gate, clambered up her conservatory, crossed a small patch of roof and entered with ease. She lost jewellery and other small items and none of her neighbours, including us, saw a thing. Her insurers will not be paying out, for obvious reasons.
Ironically enough I had organised a visit from our Crime Prevention Officer to our house a few days earlier. Her advice was interesting and thought-provoking including that we should / could remove anything from the front of the house which could aid a burglar, something which had never crossed my mind but then I don't think like a burglar - or didn't. I'm improving on that front.
One thing is niggling me; if my neighbour had been 'watched' then no doubt they know that when my car isn't on the drive I'm not in the house. I stayed close-to-home last week and suspect I will be doing the same again. She is thinking of starting a Neighbourhood Watch group for our short road, there are other local schemes but we're not covered. Every little helps, yes?
The moral of this story is don't leave any form of entry unlocked when you go out. The majority of burglaries are opportunistic so it's best not to provide the opportunity, yes? DD
Comments
Categories
1.4K

Welcome

39.8K

Our Community

311

Chat and News