Back to the tubigrip.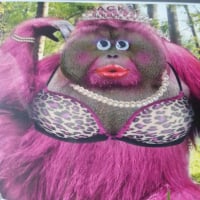 In being a good girl and doing my physio exercises for my troubled feet I managed to do something, around a fortnight ago, to my right knee. I had a physio appointment last week, I'm discharged from the foot point of view because things have improved (and I know how to keep that up) but she wants to see me in a month to monitor the knee. She gave me the right sized tubigrip and that is helping (it runs from thigh to mid calf) and I use it when I am doing housework or going out. I'm resisting using it in bed (believe me it's tempting) and I am doing my post-synovectomy-op exercises twice a day. The knee is nicely puffed up, hot and keeps locking. I will go for a short walk this afternoon, even if it's raining (the clouds are gathering as I type) paying proper attention to strides, knee bending, heel - toe stepping if possible because immobility isn't helping. I will take some cocos now but no more - I need the feedback from the walk, yes?
Sometimes I think it must be lovely to lead a life without physical challenges then it occurs to me to stop wasting my time on thoughts like that because it must be very dull to do whatever you want, whenever you want and with minimum (or even no) payback.
DD
Comments
Categories
1.4K

Welcome

39.8K

Our Community

311

Chat and News