My Dilemma.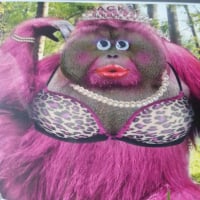 I am fully aware that none of you can answer this but it's a chance for me to write out my thoughts and therefore - hopefully - clarify them. Some chance!
Since 2007 I have been in receipt of indefinite higher-rate mobility DLA, and very useful it has been. It's helped pay for my various bits of kit, massages and household assistance, all of which are now, sadly but not unexpectedly, more vital than ever. My new award letter came through last week (note to self, find it) together with the same warning about PIP as I received last year. Basically it stated that if things are worse I should contact them and apply for PIP, or if things are still the same I should wait for them to contact me.
This set me thinking. Things are far worse than they were when I first applied but still I manage albeit with much more help from aids and household assistance but not so much the massage (my therapist now cuts my hair, which is good for my morale: she's not trained but I ain't fussy).
My dilemma is this: if I wait for them to contact me and then state that things are worse will they wonder why I haven't been in touch before? If I apply now could the transition from DLA to PIP be somewhat easier - and should that matter? They state that I may not need to appear before a tribunal due to my current award but if I do I do, that doesn't worry me. I also wonder if I am over-thinking this which, believe you me, is not my usual habit. I have no doubt that the DWP has no idea who I am because I have no idea who 'they' are.
I have little experience of the benefits system, to be frank I was astonished that I was given the award in the first place. Of course things have become more stringent and rightly so: I receive this money thanks to the taxes paid by those who are in good health and working hard to keep roofs over their heads so I do not take this lightly.
Crikey, I think I'm clarified. I can feel some very negative paperwork coming on, there is nothing worse than detailing what you can no longer manage.
To me it's the right way to proceed.
To paraphrase someone from long ago on Radio 4 'If you have been reading, thank you.'
DD
Comments
Categories
1.5K

Welcome

39.8K

Our Community

313

Chat and News