New consultant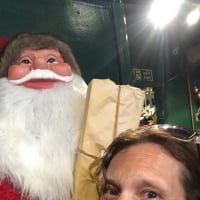 hi
It's been 10 months since my last consultants appointment. Was due one 3 months after my original at end of sept. I chased it in December to be told I didn't need to be seen and would go back on the waiting list - they would contact me.
I am a teaching assistant in a primary school so avoid taking term time off.
I separately see a pain consultant who very kindly injected my SI hip joints in April ( which I loved) but the effects have now long worn off. I was due a follow up with them after 3 months top - but again no app.
Chased both on Monday morning to be told my rhumy consultant is no longer with the hospital ( why?)
They then & there made me an app with new consultant for Thursday morning 9am!!
I don't like changing consultants as I like to build up a relationship with them
So we both understand each other. My question is will they examine me and go from the beginning ? - I've not been happy on my dmards for a while and wonder if cortisone does it for me - is there something more permanent ?
I have also got another appointment for my pain consultant at the end of August.
I'm cross that I had to chase! Do they not give appointments out unless they are chased ? Some people out there might not have access to a phone/time to chase appointments.
Sorry for the rant
Comments
Categories
666

Welcome

39.6K

Our Community

299

Chat and News