I've lost my sense of humour.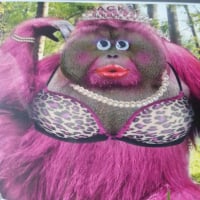 I am sure this is a temporary 'fault' but it's happened.
I have lost count of how many weeks things have been more challenging than usual, it feels like a lifetime but I know it isn't. I had proper 'flu, and did what I could to keep the house running, then when I was getting better he went down with summat and was very poorly so wore me out, then he thanked me by going back to work too early. Yet again last night we were early to bed but I wasn't too bothered because I was feeling better.
I had plans for today (because I thought I was feeling better) but they lasted until 10.30am. I managed to do the basics and, on returning home, asked Mr DD to make me a cuppa (having acknowledged that he was working at home so may be too busy
). He did but along with a lecture about not overdoing things because you think you are doing better.
How very dare he. Idiot. Moron. Twerp. DD
Comments
Categories
736

Welcome

39.2K

Our Community

495

Chat and News