Barcelona v Paris St Germain.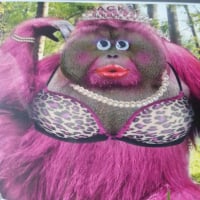 The Spouse is now a half-hearted devotee of the supposedly beautiful game so wasn't too keen on watching last night's European-Whatever-it-was-Second-Leg because PSG were leading Barca (get me, I am fluent in the lingo
) so the match was, apparently, pointless. Ya think? (He loved his footie but, as he's matured, he is now appreciating the innate respect in rugby.)
Bless him, he endured my watching the £100,000 House on Beeb 2 (no addies so no checking the score :roll: ) on his big sitting room telly until I departed to the bedroom to finish that in comfort. I heard him switch over and knew all was lost.
Yup, we stayed up to watch the last 30 minutes or so of a wonderful game of footy. No wonder they call it the beautiful game - Barca had to score six to win and they did. What a comeback, PSG were very French in temperament which rarely helps. DD
Comments
Categories
1.2K

Welcome

39.6K

Our Community

299

Chat and News