This old dog is trying . . .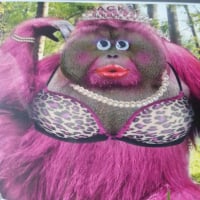 . . . . to learn some new tricks.
My current laptop is slowly giving up the electronic ghost so I have invested in something called a Yoga Book; it is slimmer, much lighter and has a fabulous-looking back-lit Halo keyboard. I opted for the Android version as it was cheaper (and prettier
) This decision resulted from a long-planned major change in the DD household which will involve more travelling than is the norm.
I am used to clattering away on a keyboard and using a trackpad. The Halo keyboard is illuminated (lovely!) but I keep switching it to a French layout :? . The keyboard also has a trackpad but it is highly sensitive so I am struggling to come to terms with using the touchscreen. I am sure that once I've got the hang of things I shall be very pleased with it but I am getting impatient with my inefficiency at using it. I know it's early days but even so . . . . :x :oops: :roll:
DD
Comments