Hello I am new. I am trying 'everything', but nothing workin
Hello
I am new here. I have been diagnosed with osteoarthritis in my left ankle, following an X-ray of it a couple of months ago. I am not overweight, of medium, semi-athletic build, and am in my 50s. I eat a fairly 'healthy' diet (more below)
MY SYMPTOMS
My ankle doesn't hurt at rest. There are often mild, stabbing pains during use, particularly before the joint has warmed up. Often there is little or no pain during use but it then hurts the next day. I love running. Generally I can run/jog for between 1 minute and 10 minutes but then pain eventually starts with every foot strike to the ground and I am forced to stop. Bar the occasional ache and pain I have little or no symptoms elsewhere.
X-RAY RESULTS
I have "Osteophytic changes" I am told means "bone spurs". These are "moderate in extent" say the hospital.
SUPPLEMENTS
I have been trying the following pills:
a) Glucosamine sulphate (750mg x3/day)
b) Green lipped mussels (500mg x1/day)
c) JointAction Turmeric Formula x1/day
(contains: 600mg turmeric, black pepper 10mg, ginger 500mg, boswellia 50mg, cinnamon 200mg, manganese 2mg, copper 1mg) etc)
d) Boswellia Serrata 5:1 Extract (700mg x1/day)
e) Stabilised Allicin (Allimed) (450mg x3/day)
Plus:
f) L-Glutamine powder (2 teaspoons x2/day)
h) Homeopathy against arthritis (5 drops x2/day)
"FM*Colchicum Complex"
i) Saffron stamens (c.15 strands x1/day)
I am drinking:
e) cider vinegar + honey (Honegar) 1-2 tablespoons x3/day
f) I have recently started drinking a ginger root tea (c.0.25 inches steeped in hot water x3/day)
g) I am drinking quite a lot of water too. (1 pint x3/day)
h) I am also drinking
Yes, I have been taking ALL of the above at once for about 1 month.
DIET
I eat a fairly 'healthy' diet. Lots of vegetables, quiet a lot of fruit. I have IBS and I broadly follow a FODMAPS diet (includes e.g. no dairy, no wheat), which helps IBS massively. I have recently cut down on eating meat & fish but do still eat it.
EXERCISE
I can no longer play tennis. I find event slow-ish walking too far starts to hurt. I bicycle every other day for 30-45 minutes. In the short term that seems to help.
RESULTS
No, the above does NOT seem to be working so far.
So I have had to resort to ibuprofen (I am taking 200 - 400mg x4/day) which DOES help massively, and does so within about 30 minutes.
MY QUESTIONS:
A. Ibuprofen + exercise
Is it a good idea to take Ibuprofen
in order
to take exercise?!
I keep reading how it is good to take exercise, despite the fact that wear & tear is part of the OA problem.
B. Collagen pills
Have any of you people tried taking "Undenatured type II collagen" (UC-II) pills, and did it work for you?
(Eric Berg's video "Can Chicken Soup Cure Arthritis? MUST WATCH if you have thinning joints!" looks promising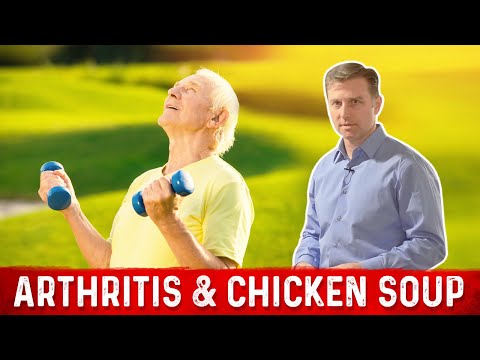 )
C. CBD cannabis oil
Have any of you tried CBD cannabis oil for Osteoarthritis? Did it work? Evidently it was only legalised here in the UK in January.
D. Vegan "alkaline forming" diet
It seems that there is some evidence that eating a "alkaline forming diet, that is "anti-inflammatory", and probably also free of animal products, may well help. Personally I like eating at least some meat/fish as it seems to agree with me. But have any of you tried an extreme plant-based diet?
E. Is it a mistake to be taking
so many
supplements at once? i.e. Will they fight with each other (No, I don't intend to continue with them all for reasons of cost, not unless I absolutely have to!)
E. What worked for you?
What else have you tried? How long did it take get results? What dose are you using?
I am looking for long-term solutions.
With thanks
John
Comments
Categories
506

Welcome

39.4K

Our Community

499

Chat and News