Getting There.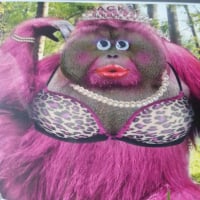 It's taken some time but I am indeed slowly returning to the dizzying heights of moderately grotty, hurrah!
Things began to go downhill when we had the flu, there has also been a number of dental issues thanks to advanced gum disease, so taking the immuno-suppressants has been far more miss than hit; needless to say the PsA has taken advantage and has been bouncing around with great glee (unlike me) especially when the lilac trees came into flower around a fortnight ago (we are surrounded by s*dd*ng lilacs). Sleeping badly for England both day and night, coke and hula hoops to the dietary fore but, finally, my concentration is returning (I earlier managed to complete an entry level six box Sudoku) I am snoozing less during the day and actually made it into town this afternoon. Despite everything I have managed to do some unaided walks this week although I use the word 'walk' in its loosest sense.
I think this has been the worst since 2007 so that's proof that the meds are keeping things under good control. The OA was no where near the bother it is now so that has made it harder (especially the unaided walking) but all things pass and I think this is on its way out. I did the meth yesterday, I am due to humira on Monday and meth again the following Thursday so hopefully that will continue to subdue the PsA, helping me to feel brighter in myself. Being moderately grotty has never appeared to be such a promising a reward.
DD
Comments
Categories
699

Welcome

39.1K

Our Community

495

Chat and News