Skin Care for Eczema etc.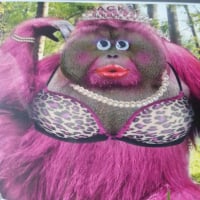 Whilst away I came across a range of skin care products supposedly good for those with eczema, psoriasis etc. I am blessed with both and don't find E45 helpful (it makes things worse) and as for Cetraben and its imitators once tried, never bought again.
This is a range based on bovine goodies such as milk and cream and the products I have tried have been effective and soothing: I have used the irritable skin moisturiser, their shampoo, scalp cream and the deodorant. It's still early doors as far as I am concerned but I have been pleasantly surprised by he results. They are keen to stress that all the ingredients are natural, not a chemical or any other nasties involved which is reassuring. I was browsing the site today and they do a range for those with (or recovering from) cancer which may be of interest to some.
The name? It's one word, two syllables the first being the sound of a cow: change the first letter to 'g' to find the second syllable.
Price-wise I think it compares favourably with the more commercial 'specialised' products but no, it isn't cheap. It is, however, long-lasting so I think worth the expense. I'll report further as I explore the range but my scalp has stopped flaking, thanks to the scalp cream (which also doubles as a general moisturiser), something that a pricey coal-tar shampoo failed to achieve (which I didn't take away with me). DD
Comments
Categories
163

Welcome

38.7K

Our Community

476

Chat and News