Angry.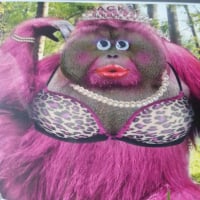 That's one word for how I am feeling, it's not a DD thing is it?
Today is my cousin Aileen's cremation. She died as she lived, efficiently, with no fuss or bother. Her attitude always was to roll up your sleeves and get on with it and she did.
The heat has been taking its toll with the PsA being very active but I was determined to go to the service and see the family. Today I have decided that it is not an option as I am too ill. That's not a DD thing either. Our bedroom did not drop below 25 last night despite the windows being open and the fan quietly whirring away. Enough - the heat is affecting everyone so boo-hoo Daisy: the journey is at least two hours each way and has the unlimited potential to be longer as the major roads involved are the A12 and M25 (both are mentioned in Dante's Inferno
)
I will ring her daughter with my apologies, and my aunt (who is also Aileen's aunt) too. She is 91 and distraught, the rest of the family are very shocked because it was so quick and I
know
I should be there but the disease forbids and I lack the resources to overcome its demands.
I have put candles and will go to the Garden of Remembrance at my local crematorium at 2pm, the time of the service. That is a mere five minute drive so possible. Maybe I'm not as beaten down as I thought. Yeah, right. DD
Have you got the despatches? No, I always walk like this. Eddie Braben
Comments
Categories
2.3K

Welcome

40.4K

Our Community

333

Chat and News