It's a Matter of Time.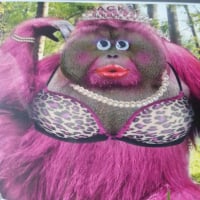 I won't deny that things have been very tough over the last month or so, something I was attributing to summer heat and general over-exertion because my stamina has been increasing. Now, like the man who sat up all night waiting for the sun, it has dawned on me
why thing are getting harder.
I am sure it comes down to one simple fact: I am getting older. When this nonsense kicked off back in 1997 I was 37. Now it isn't and I am not.
Even though my body has never been that co-operative when it comes to the business of living, I at least had youth on my side which helped me to get on better with things despite the arthritis. I will be 60 next year, a physically compromised 60 methinks in comparison to my peers who have not been dealing with nonsense for the last twenty one years. My ponderings have concluded that the arthritis has not worsened, what has changed is my physical resources to deal with it due to the natural depredations of age. Wot larks, Pip. :roll: DD
Have you got the despatches? No, I always walk like this. Eddie Braben
Comments
Categories
2.3K

Welcome

40.4K

Our Community

333

Chat and News