Yes, I have a disease but . . .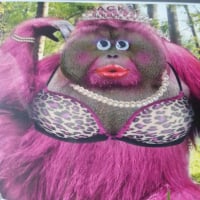 . . . . I do not see myself as being ill. The other day I was chatting to a stranger in Debenhams' Costa, we had to share a table due to customer numbers and she asked why I was using a rollator. I explained that I had two kinds of arthritis and that it helped me to get out and about. We went through the usual ' my Gran had that and she swore by eye of newt and toe of axelotyl' (sp) nonsense that is duly performed like some quadrille from a Jane Austen novel, then she concluded by complimenting me on my bravery in the face of such illness. Last night a text from a cousin concluded with 'I hope you feel better soon.' I can't and won't because I do not feel ill.
Let's get one or two things straight.
1. I am not brave. I do the best I can with what I have that ain't brave,
that's common sense.
2. I am not ill. Illness and getting better go together like gins and tonic, strawberries and cream, swimming pools and verrucas but the one thing I am never going to do is get better, so to my way of thinking I am not ill. I am occasionally brushed by the feather of illness but for the majority of the time I feel fine. In pain, yes but unwell? No.
3. I am disabled but that does not render me any less of a person than I have ever been. Other people seem to have more of a problem with my disability than me. I am sure that one can be disabled and well but those who are well without disability cannot reconcile the two. That is their problem, not mine.
I am as I am, it's always been that way and will remain that way. I have health issues which are never going to go away but I do not perceive myself as being ill. I am undoubtedly compromised but that is nothing new for me and it doesn't bother me. It doesn't bother The Spouse either, if anything he can be over-solicitous at times which is most irksome but better than the alternative.
To receive a diagnosis of arthritis if one has been used to having a healthy body must be utterly devastating - we know it is but it's something to which I cannot truly relate as I have never had that kind of body; that does make things easier. Lucky old me.
DD
Comments
Categories
1.2K

Welcome

39.6K

Our Community

299

Chat and News