Anyone else fed up to the back teeth?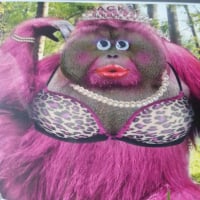 I know the reason for my discontent - it's very gusty and blustery, stuff is being blown down, along, around and I don't think I have ever seen the large American oak that overlooks our garden being buffeted this hard in the five years we have lived here. My mood is affected thanks to the moulds and spores being blown about, I am short-tempered, grumpy, impatient, snappy, all things I am usually not. Arthritis-wise both knees feel as though they are being injected with cavity wall insulation, everytime I move I can feel them filling and numbing, with a core of burning heat. Dem bones, dem bones, dem ******* bones. :x
I know this will not last but oddly it is getting tougher to cope with as I get older. I remember these kinds of days when I was a child, fighting for every breath and scratching myself raw. In theory, thanks to the medications and maturity, this should be easier, but it's being just as hard in a different way.
Pull yourself together, Daisy, it is what it is and for today it's a big pig. Tomorrow it may well be a smaller pig and by Monday a mere piglet. DD
Comments
Categories
1.2K

Welcome

39.6K

Our Community

299

Chat and News