Arthroscopic synovectomy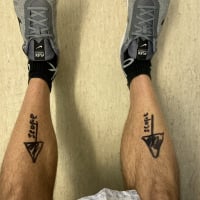 Hi,

Finally going in tomorrow for my synovectomy of both knees in the hope this will have a good impact on my quality of life due to meds not helping with the inflammatory issues I have with my knees, even if it's a short term fix until the correct meds are found.
Has anyone had this procedure done for both knees and can shed any light on the recovery, a little worried as I only have 3 weeks paid time off from work which I can push to 4 weeks using a holiday week. I have read varying reports on google for single knee ranging from 4 - 8 weeks, originally the surgeon said I'd be ok after 2 weeks to return to normal duties but this seems extremely optimistic from what I have read.

Concerned around mortgage payment and the rest of the household bills if I'm off for longer than 4 weeks.

Thanks.
Comments