Exercise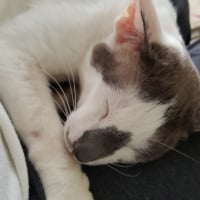 I am so tired of being told I have to exercise.....I Know, I'm Not Stupid!!....
I have one friend that never misses an opportunity to tell me I Have to exercise, I'm finding it more difficult with the added impact of COPD since I was in hospital last year with pneumonia. I get so fed up when I try to do something and end up gasping for breath, even folding the laundry is like a marathon
My mantra always used to be, 'this disease will NOT beat me' but at the moment it feels like it's winning.
Numps x
Pets come into our lives, and then leave paw-prints on our hearts.
Comments
Categories
2.3K

Welcome

40.4K

Our Community

333

Chat and News