Porridge!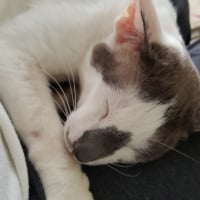 Has anyone else's brain turned to porridge since being locked in?
My 'porridge state' started the week before last when I set the kitchen on fire, I wanted to boil some potatoes but lit the wrong ring on the cooker and walked away (something I have never done before) I would always wait until it came to the boil then put the timer on. Then today, I've been merrily adding to the wrong conversation!!
Numps x
Pets come into our lives, and then leave paw-prints on our hearts.