Imraldi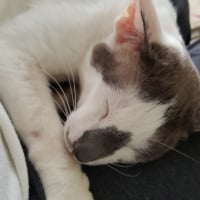 I had a phone call from my Rheumy this morning, just checking to find out how I'm doing because my last appointment was cancelled as per covid. Over the last few months I've had several flare ups accompanied by the wretched Fibro, my blood apts have been cancelled so no reference from that. I really am struggling at the moment 😪 the Cimzia doesn't seem to be helping so he suggested Imraldi but will somehow arrange for me to be assessed before he prescribes it along with a nurse to do a home visit to take some blood.
My question is, has anyone got any experience of this drug? did it help? and side effects?
As with all the contraindications with these kind of drugs, the list is is horrendous.
Any input from anyone would be appreciated 🤔
Comments
Categories
1.4K

Welcome

39.8K

Our Community

311

Chat and News