Return to work advice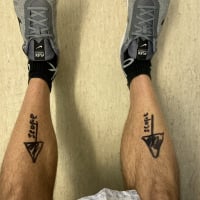 Hi all,
I set to return to work again this week and have just had my letter through from the government regarding this and Xmas, it reminds me that although a Xmas bubble is available to me the more I mix indoors the chance of catching covid is greatly increased and to ensure I am comfortable and don't feel pressured to visit people.
I fully understand this but how can they suggest I go back to work, in retail in a busy supermarket mixing with every type of person 9 hours a day in an indoor setting but advise against seeing family at Xmas. Surely we are at the point where work return should be on a job type basis, if I worked in an office or job with minimal contact in understand my people contact could be managed but within retail at this time of year there is no hope of safe covid routines.
Anyone know who I would write to regarding this as surely there must be many many people in the same position.
Comments
Categories
1.2K

Welcome

39.6K

Our Community

299

Chat and News