Supermarkets, how do you manage your shop and what would help it to be better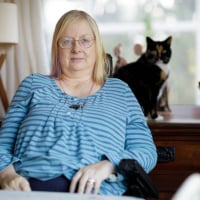 We need your help. We all find going to the supermarket problematic and often daunting, so what hints and tips do you have to help you get it done with as little pain and discomfort as possible?
If you could have a perfect supermarket to support your weekly shop what would it look like, what changes would you make?
What would make it a better shopping experience, i.e. seats in store to take a break, a helping hand from staff, pain management support from the in store Pharmacy?
What would you ask supermarkets to avoid doing because it causes you extra problems?
Share your positive and negative experiences with us
Many thanks
Sharon
Comments