I'd rather sit on my butt - but....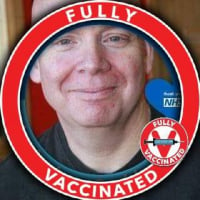 So here I am, a newbie to The Club Of The Damned - as I like to call the community of arthritics. I've already learned that in this club the rule seems to be finding the right amount of pain, because it's bad for you to both avoid it or overdo it.
I always did like being sat on my ****, but now I dread getting off it. Being sat is the only pain-free oasis. So here I am typing this as an excuse for staying here. But as soon as I get up I'm going to hurt. I even hurt in bed because relatively frequently I will roll over - which hurts!
But now my whole body is in "use it or lose it" mode - if I don't get up and work stuff, that's going to go down the same tube as my right hip cartilage. So I gotta move, and hurt just enough not to do any more damage. Bah! And worse, you're on your own finding the right level of painful activity for you!
I was never keen on exercise in the first place, apart from walking, which is now excruciating after 20 minutes, so now I've got PHYSIO. I have already decided that Physio is the worst essential chore ever - I've better things to do with my life, like ANYTHING ELSE. But skip it and my hip will continue its headlong dive into disintegration.
So like you smother the compulsory greens with ketchup or with meat on the same fork, I accompany my Physio with copious quantities of loud heavy metal - from which the most profound line comes from Ronnie James Dio - "you can release yourself but the only way is DOWN."
Comments