Community Guidelines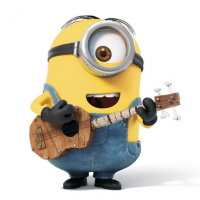 PeterJ
Administrator
Posts: 859
Our community is a safe place where people affected by arthritis can talk and connect with others. 

We aim to have around 14 volunteer moderators and an Online Community Officer that help to keep the community safe and supportive. We're here 7 days a week, 365 days a year.
You'll see public posts from our team. We welcome new members, share helpful updates and information and encourage our community to take part in a range of things from wellbeing activities to lobbying to local MPs.
If you have a problem please get in touch. Email [email protected].
To keep the Community a safe, friendly place to be, we have the following guidelines which we ask you to follow.
You must be 18 years or older to register as a member of the Community.
Be safe

Your Username
Give yourself a UserName that doesn't identify you, for example avoid using your first-name/surname as your username. We recommend that you do not share your name or personal contact details (address, telephone number) in any post. 
When you register you are allocated an avatar (the little round picture on your profile) by the system. Many members choose to change this to a photo, or a picture chosen by themselves. Please make sure your avatar is suitable and appropriate for the Online Community. If you need help doing this, then email us and we will be happy to help.
Be kind and sensitive to each other
This community thrives on peer support, so please give back when you can. One small comment or reaction from you could make a huge difference to someone's day.
Members who are using the community might be going through a difficult time, and emotions can be heightened so please bear this in mind. Some people posting might be feeling angry, vulnerable, sensitive, or defensive as well as other emotions. 
It can be hard to communicate tone of voice in the posts and sometimes humour can be mistaken as a different emotion. If you don't understand what another community member means, try to assume the best intentions. Please avoid capital letters in your posts to emphasise a point as on the internet this is considered to be shouting. It also makes posts difficult to read.
Concern for others 
We are all part of the Community and so if you're concerned about the well-being of another community member, please alert us by emailing us at [email protected]. We have procedures to reach out and try to help people. There might not always be a moderator online, so if you have an immediate concern about the well-being of a member, encourage them to contact Samaritans on 116 123 who can offer support 24 hours a day, every day of the year. 
If you see a post which concerns you then you can Flag it to alert the Moderators to take a look - just click on Flag and Report
Fill in your comments as to why you are concerned and Send Report
Only the Moderators and Admin Team can see the report.
Celebrate difference and disagree respectfully 
A wide range of people with very different experiences use the community. Healthy discussions and sharing of ideas are welcome, but this isn't a place for political or religious debate. If thing's become heated, we will hide them.
Moderators

You may wonder why we moderate and have our wonderful team of volunteer moderators. Well, they read every post made on the Community to keep it a safe place. They check for unhelpful/unkind comments or ones that don't belong in our community. They may edit or remove posts they feel are inappropriate and we will do our best to explain our reasoning, however we do not always have to provide a reason, especially if it breaks our guidelines.
Warning or banning users (temporarily or permanently) from the Community is always a last resort. We will contact you if we are worried and help you to keep to our Terms and Conditions (including these guidelines). 
Your posts – do(s) and don't(s)

We want to make sure that the Community is a nice friendly place to hang out so we have a few guidelines about your posts.
Posting links
If you have found a helpful site and want to post a link in your post that is fine, but you agree to remain responsible for any links you add. Our Moderators will look at the links and might to remove them if considered inappropriate. Please remember that you must reference any content that is not your own (by linking to the original site)
Direct links to purchase products (e.g. Amazon links) are not allowed
Any links to sites relating to medical research or medications or similar must only be to credible sites e.g. those ending in .ac .nhs .edu .org Please don't post links to any site with a .com address in this respect.
Content we do not allow
·      medical advice
·      advertising
·      against the law
·      research surveys or questionnaires
·      student project
·      crowdfunding or asking for money
·      impersonating someone
·      harassing, inaccurate, abusive, disrespectful, offensive, pornographic, racist, sexist, threatening, vulgar, hateful or otherwise inappropriate
·      campaigning
·      excessive bad language - mild language is ok if kept in context and not aimed at other members
Spamming & Flooding
Please don't spam the Community – this includes posting the same message more than once. We also include flooding the discussions with multiple/frequent comments or lengthy posts to be included within this definition. Our Moderators will remove duplicate posts if needed.
Please do not post anything that could be harmful to our systems or service or to another person's computer or systems.
Identifying Medical personnel
Do not identify medical professionals or organisations by name when commenting. This is to avoid any risk of legal disputes. Also, people's experience of hospitals, consultants, GPs can be different.
Complimentary medicines or treatments
You may see posts claiming benefits from complimentary medicines or treatments. These may be of benefit to some people but not everyone and always consult your GP/Consultant before taking them. If there are any wonder cures out there, the medical profession would be recommending them.
Hijacking
Diverting, taking over or hijacking a discussion to promote an opinion, political point of view or idea is discourteous to those taking part in the conversation. Talking about a new topic is best done by opening a new discussion. Those who are interested will then join in.
Repeated instances of hijacking a discussion may lead to your account being restricted.
Private messages

Private messaging allows online community members to chat with each other in private. If a member is concerned about the content of a message, they should report it by forwarding a copy of the message to the Admin team at [email protected].
Need more help? - call our Helpline on 0800 5200 520 Monday to Friday 9am to 6pm
Comments
Categories
2.3K

Welcome

40.4K

Our Community

335

Chat and News