No pain management without a calm mind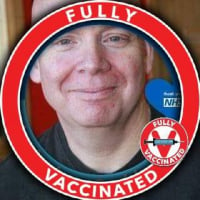 There's an old Irish joke about a tourist couple hopelessly lost in deepest County Kerry in the days before the Digital Revolution. Driving along the road they spot a local and pull up to him.
"Excuse me" says Mr Tourist. "Is this the right way for Dublin?"
"Well" says the grizzled old Kerryman, "if ye be wantin' to go to Dublin, ye don't want to be startin' from here!"
This can be said for a lot of things. If you want to study something, you might to need to learn some underlying principles before you even start. Don't even bother to start learning Physics for example before you've a good grasp of mathematics! In the same way, you'll get nowhere with pain management before you've learned how to calm your mind.
Calming your mind and calming down in general doesn't come instinctively to most of us. If it did, road rage and generally losing one's rag wouldn't ever happen. "Calm down" is one of the world's most pointless instructions. You might as well say "go to the moon". People in general don't have the first idea how to calm down. Calming down is a skill that needs to be learned, and then you have to keep practicing it to keep being able to do it, like physical fitness (when we used to have it!)
I know this only too well. I am fully trained and experienced in calming the mind, but after a prolonged spell of neglecting to practice it, I then developed the excruciating pain that subsequently got diagnosed as Osteoarthritis of the hip and believe me I was not particularly calm about it. I've had to go back to basics and re-learn it alongside the new and much-resented discipline of daily Physio (groan!)
Calming the mind is the foundational fundamental number one mental health discipline, the first thing you should learn to do to look after your mind. It needs to be in place before you tackle almost all mental heath issues there are. If I had my way, it would be taught to every five-year-old at school as part of the National Curriculum - that would actually stop many issues arising in the first place.
There's more than one way of calming the mind, and the one that works for you will depend on your personality. If you're pretty good at paying attention, and not too easily distracted, the go-to method is meditation. Often associated with eastern spirituality since the 1960's, it has actually existed in some form and in different names worldwide for millennia. Practiced daily, faithfully and regularly, it will greatly improve and maybe completely transform your wellbeing.
But meditation isn't for everyone. If you can't focus, there are other methods, such as repetitive exercise, chanting, singing and dancing, and "ritual movement" such as T'ai Chi. So if one method of mind-calming doesn't work for you, there are plenty of others to try.
The objective for the novice of mind-calming is to reach a state where in a pre-arranged session, your thoughts and feelings no longer bother you or upset you. The advance student is aiming to empty the mind at will, any time anywhere, and achieve instant calm. Once you've got a handle on calming yourself, THEN you're ready for tackling specific issues which for all of us is pain-management!
Comments
Categories
1.5K

Welcome

39.8K

Our Community

313

Chat and News