Opportunities to join a Focus group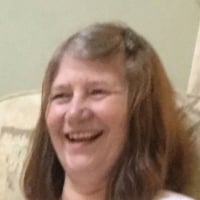 Demand and Deliver Focus Group activity
 We have an activity for you to influence our future strategies.
We are currently looking at our plans for the future at Versus Arthritis. We want to ensure that our services, campaigning and influencing continues to support people with arthritis and musculoskeletal (MSK) conditions by putting them at the heart of what we do; to realise our new vision of Better Lives Today, Better Lives Tomorrow.
In this case, influencing describes our work to convince decision-makers (e.g. in politics, health and care) to take forward our recommendations for change. Campaigning can be described as a set of collective, public-facing activities carried out over a period of time that help us to achieve our goals for social or political change by putting pressure on those with the power to make change happen.
Would you like to be part of a focus group on 6th or 7th January exploring these areas in more detail? If yes, please send your name and email your interest to [email protected]
If you have already expressed an interest and given us your email address in a Vox Pop, we already have you on the list.
Categories
1.5K

Welcome

39.8K

Our Community

313

Chat and News