Energy Costs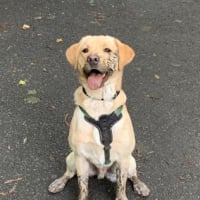 I don't know if this is the category for this but I think it should be raised on the forum somewhere.
The rise in energy costs is quite frightening - with more to come. My energy use has increased in the last two years by about 15% due to this illness causing me to be at home more than I was previously. As well as that the energy companies have withdrawn fixed price deals. After yesterdays increase announcement I've done a calculation on projected costs from October and it's 4 times the price I was paying 2 years ago when we were on a fixed price deal. My house isn't large - a 3 bed semi - but at nearly 100 years old it's not energy efficient even with double glazing, roof and floor insulation. As both myself and my wife are in receipt of works and state pensions we don't qualify for many of the targetted assistance payments. For the first time in our lives we'll fall into the group described as in fuel poverty - as will very many people in the UK.
Many people can't take action to demand higher incomes as they have no means to do so - pensioners, people on benefits, people in the gig economy to name but a few.
I don't know if this is a topic that Versus Arthritis can get involved in - lobbying and campaigning to make government more aware of the situation we are in - but I'd appreciate it if they could.
Comments
Categories
2.3K

Welcome

40.4K

Our Community

335

Chat and News