Vaccine Response On/Off Methotrexate (VROOM) Study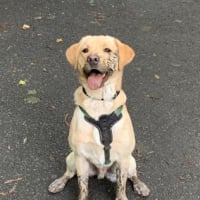 I've just received my invitation for the winter covid vaccine booster and flu vaccine and thought I should check the latest guidance on the timing of vaccines and treatment - specifically in my case for MTX and Adalimumab. I came across references to the VROOM study results from June 2022 which I hadn't heard of before. It suggests a 2 week pause from taking MTX after being vaccinated. The study suggests that doing so gives a 2 fold increase in antibody levels against the covid spike protein.
https://nras.org.uk/resource/vroom-interim-results/
There's a paragraph on this on the main VA website Vaccines For Covid your questions answered page
"The VROOM study , published in June 2022, showed that stopping methotrexate for two weeks after a COVID-19 vaccination doubled people's antibody response for at least three months without causing major flare-ups of arthritis. While pausing methotrexate after vaccination may be a good idea for many people, we don't recommend pausing any of your treatments without checking first with your healthcare team."
Comments
Categories
2.3K

Welcome

40.4K

Our Community

333

Chat and News