Psoriatic Arthritis Flares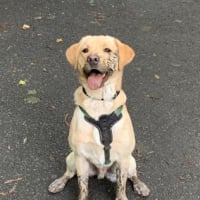 When I was diagnosed with PsA in late 2020 I had about 10 months when I had recurrent bouts of immediate extreme joint pain in multiple joints simultaneously whilst the medics were sorting out my medication. I would certainly describe these episodes as flares. I was put on biologics at the end of July 2021 and since the end of September 2021 I've not experienced anything like the same levels of pain in my joints and certainly not the immediacy. However by February 2022 I started getting an aching and soreness in some of my joints. This has continued and seems really quite random. I wouldn't describe these instances as a flare as they build up really slowly - firstly an ache in a single or multiple joints then over days and weeks it gets to the point I'd describe it as sore. It then dies down in that joint and over time I experience the same thing in different joints. For example I spoke to my consultant in late June and at that time my right foot and right elbow were sore and she referred to these issues as a flare and referred me to physio. Unfortunately it wasn't till last week I got a physio appointment and by that time it was my hands and knees that are the joints giving me issues. I feel it's a bit like a game of whack-a-mole.
I know everyone is different but is that how others are affected?
Comments
Categories
2.3K

Welcome

40.4K

Our Community

333

Chat and News