Discover our free will services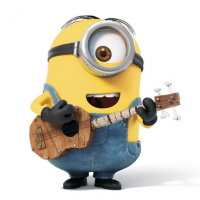 PeterJ
Administrator
Posts: 845
Having a valid will in place can bring peace of mind for you and your loved ones. However, most of us in the UK don't have one*! Reasons for this might be uncertainty about the process, not knowing where to start or we might be concerned that it will cost a lot of money.
We understand writing that your will can feel daunting and may feel more difficult when living with arthritis. That's why we provide services designed to support you to seek professional legal advice and write your will in a way that suits you best – at very little or no cost to you.
To find out more about how we can support you to write your will, read more about our services here. If you'd prefer to speak to someone, Gill and Anna in our Gifts in Wills and In Memory team would love to hear from you:
We know that taking care of family and friends will, of course, always come first but if you do choose to remember us with a gift in your will, we'd like to say thank you. All gifts, no matter the size, can make a lasting impact to our work and take us closer to creating a pain- free future for generations to come.
* Smee & Ford Legacy Trends report 2022
Need more help? - call our Helpline on 0800 5200 520 Monday to Friday 9am to 6pm
Categories
2.3K

Welcome

40.4K

Our Community

333

Chat and News