Vagus Nerve Stimulation for Inflammatory Arthritis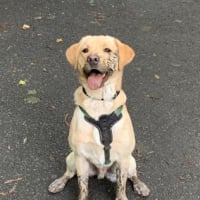 My wife mentioned to me that during a training course she's just been on for the work she does in a child autism respite centre a clinician spoke about vagus nerve stimulation. The clinician stated that this technique was also being used for some people suffering inflammatory arthritis. I did a quick google search for this and came across this article on the creaky joints website.
I just wondered if anyone has tried this and if they got any benefit from it. I see that external stimulation devices are available without prescription.
I wouldn't try this without consulting a clinician - particularly in my case because many moons ago I used to be a 'fainter'. A consultant then diagnosed me with vasovagal syncope and that it was because a sinus was intermittently swelling and putting pressure on my vagus nerve and artery. He demonstrated this to me by using his fingers to depress an area of my neck causing my heart rate to halve in seconds - a bit like Spock's Vulcan death grip! I subsequently had a sinus operation and I've never fainted since. But I wouldn't mess around with it without medical advice.
Comments
Categories
2.3K

Welcome

40.4K

Our Community

334

Chat and News