Too Much Medication?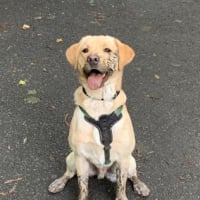 As I've said in other posts I joined the Nuffield Health Joint Pain programme ands we're now in our 4th week. There is one other person with PsA on the course and another with RA - the rest of the group have OA. This is the first time I've spoken face to face with someone with inflammatory arthritis since I was diagnosed in 2020. I've found out that the PsA and RA sufferers are taking a biologic only and that when they were moved onto biologics their other drugs sulfasalazine/hydroxychloroquine/MTX were all stopped. I know everyone is different and treatments will vary but I wondered how common that is - I'm still prescribed 3gms of sulfasalazine a day and 10mgs of MTX weekly as well as my biologic. I've previously been told that the drugs work in conjunction and so they are still prescribed but the sulfasalazine didn't work on it's own and neither did the sulfasalazine/MTX combination.
I'd really like to get my medication reduced if I can - due to this and a heart issue I'm presently taking 130 pills a week and a bi-weekly biologic injection. I saw a cardiologist in late November and he did not want me to reduce the heart drugs.
My rheumatologist is on long term sickleave and I'm seeing a locum rheumatologist in mid February.
So I just wondered if many others on biologics are still taking their initial first and second line treatments.
Comments
Categories
2.3K

Welcome

40.4K

Our Community

334

Chat and News