Self Induced Flare ?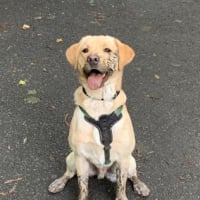 I've posted previously about me looking to reduce my medication intake of over 100 pills a week (for PsA and heart issues) as well as my bi-weekly adalimumab injection. Recently I'd met two other people with inflammatory arthritis who were only on biologics with no other arthritis drugs - whereas I also take sulfasalazine and methotrexate.
I saw a rheumatologist in mid February and she reluctantly agreed I could reduce my sulfasalazine in steps from 6 pills a day to 4. I did that and for the last month I've been on 4 pills a day - 2gms. A week ago I started having flare type symptoms but thought I maybe had a cold or flu. However it's a definite, significant flare and I'm back to being woke at 3-4am with hands that hurt and won't close. My shoulders, elbows, right hip and foot have joined in too.
So I'm now ramping back up to 3gms of sulfasalazine a day and hopefully back to normal. Meantime I've called the rheumatology nurse helpline to see if maybe a steroid injection would help.
So I think I've learned not to mess with my medication.
Comments
Categories
2.3K

Welcome

40.4K

Our Community

333

Chat and News