Did you know that we also train healthcare professionals?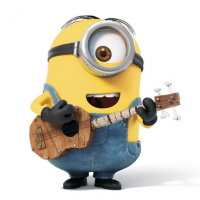 PeterJ
Administrator
Posts: 851
At Versus Arthritis, we're here to support the 10 million people living with arthritis. In 2020, we commissioned a survey into the Unmet Needs of people with arthritis which told us that many people (43%) see their GP as the main person they are supported by, but only just over half (56%) of respondents were satisfied with the level of care that they received. Having access to knowledgeable healthcare professionals and getting a quicker diagnosis both featured in the top 10 things people with arthritis told us would improve their quality of life.
Given this, the Health Development team have made it their mission to help healthcare professionals to care for and support people with arthritis more effectively. We do this is 3 ways:
1.   We Engage – we go to conferences, we are active on social media and we work with teams all across Versus Arthritis to make sure that healthcare professionals know about Versus Arthritis and the support that we can give them. We have almost 12,000 healthcare professionals in our Professional Network and we send the latest updates in musculoskeletal care and the support and services available from arthritis on a quarterly basis.
2.   We Educate –In our Core Skills training programme we give GPs and other primary healthcare professionals the skills they need to diagnose arthritis and support people with that diagnosis more effectively. We also have resources for medical students to support their musculoskeletal education right from day 1.
3.   We Inspire – We work with clinical and commissioning leaders, along with our policy colleagues, to try and improve healthcare systems. We have trained 27 'MSK Champions' with the leadership skills they need to influence change.
You can find out more about all the support we offer to healthcare professionals on the Versus Arthritis website www.versusarthritis.org/HCP
Why are we telling you, the online community, this?
Although we work really hard to engage with healthcare professionals, we know that many of them have never heard of Versus Arthritis and so don't know about the training we can offer. More importantly, however, they also don't know about the wonderful support to that's available for people with arthritis through our Online Community, Helpline and Health Information and so many people are left struggling alone. We would like you, our army of advocates, to spread the word. Each time you visit your doctor, nurse, physio or consultant, ask them if they have heard of Versus Arthritis and tell them about everything we can offer them and the people they care for. You could even order some of our resources (for free!) and take them along to your local surgery or clinic. Order our information (versusarthritis.org)
Need more help? - call our Helpline on 0800 5200 520 Monday to Friday 9am to 6pm
This discussion has been closed.
Categories
2.3K

Welcome

40.4K

Our Community

333

Chat and News