Upcoming event to explore the history of arthritis treatment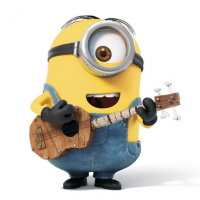 PeterJ
Administrator
Posts: 845
Saturday 20 May 2023 12:00 - 14:00
Wellcome Collection, 183 Euston Road, London
NW1 2BE
The event, run by Wellcome and partnered by Versus Arthritis, will take a look back at the history of research into rheumatoid arthritis treatment.
Research funded by Versus Arthritis led to the development of a new class of drugs, anti-TNF biologics, which have transformed the treatment of inflammatory arthritis and improved the lives of almost 2 million people worldwide.
In 1985, it was discovered that the molecule TNFα plays a key role in triggering joint inflammation. In the decades following this discovery, anti-TNF drugs were developed and trialled, and in 1999 the first anti-TNF treatment, infliximab, was approved for use in treating rheumatoid arthritis. In the last 20 years, many more anti-TNF drugs have been released, which are now used to treat several inflammatory conditions including psoriatic arthritis and ankylosing spondylitis.
Wellcome has put together an amazing collection of materials which document the history of anti-TNF research, using archives from Kennedy Trust and scientific, historic and personal perspectives to tell the story of anti-TNF treatment. For people with arthritis, not only will this be an interesting and inspiring event, but an opportunity to share their thoughts on anti-TNF treatment. You can book your free ticket to explore this collection here:
Exploring the History of Rheumatoid Arthritis Treatment Tickets, Sat 20 May 2023 at 12:00 | Eventbrite
Need more help? - call our Helpline on 0800 5200 520 Monday to Friday 9am to 6pm
Comments
Categories
2.3K

Welcome

40.4K

Our Community

333

Chat and News