Help us to improve work related information and support for people by completing our survey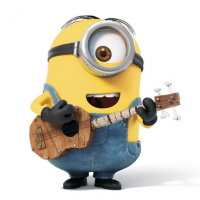 PeterJ
Administrator
Posts: 845
Help us to improve work related information and support for people living with arthritis by completing our survey.

'Understanding work related support for people living with arthritis or musculoskeletal (MSK) conditions.' 
Has your arthritis or musculoskeletal condition impacted on your ability to work now or in the past? If so, we want to hear from you.
At Versus Arthritis, we understand that working with arthritis or related MSK conditions can be challenging, however with the right information and support it need not be. 
 In order to identify what work-related support or information would be helpful to people working with these conditions, we want to hear your views and experiences. 
 We want to raise awareness for the need for solution focussed information and support to help people with arthritis remain in, or return to work.
 As part of this we plan to review our current work-related information and resources, as well as engaging with workplace professionals to understand their views.
 To complete the anonymous survey please use this link:
Need more help? - call our Helpline on 0800 5200 520 Monday to Friday 9am to 6pm
This discussion has been closed.
Categories
2.3K

Welcome

40.4K

Our Community

333

Chat and News