Tremfya causing Psoriasis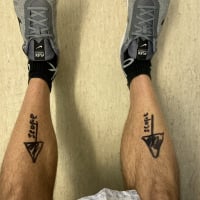 Hi,
Has anyone been on Tremfya and had it cause Psoriasis?
I had a reaction to Amgevita roughly 18 months ago and it caused Psoriasis to start which I had never had before, then every time I injected methotrexate it flared as well and also when I tried a further biological. This cleared fully when it all washed my system over time. I have been on Jak Inhibitors since but they didn't work well for my Arthritis.
I did my first Tremfya injection 7 days ago and suddenly I have psoriasis starting again, but I cannot find anything online suggesting Tremfya can cause this as a side effect. Can I have become randomly allergic to injectables!!
TIA
Comments
Categories
2.3K

Welcome

40.4K

Our Community

333

Chat and News